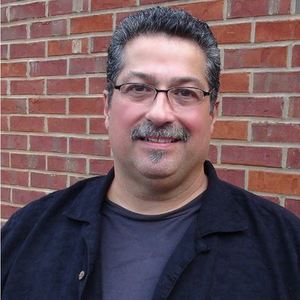 NFBA President  Mr. Ernie Evans
(904) 545-3079  eanddmedia@gmail.com
December 2021
Hello fellow NFBA members, This month, we have a lot to report in the progress and re-organizing of some of our old programs. I want to extend a huge thank you for everyone who has hung in there with us through this most difficult time, and have supported our mission. Please know that we as board members, are grateful, honored, and still as excited as ever to carry out our mission. For those of you who have visited our website, you already know that there have been many changes, and it has been completely revamped. This will be an evolution, and continue as we try to bring it up to date and keep up with technology.

Next, we will be proposing the admission to our bylaws for the number of positions on the board. Keeping 13 board members in place, volunteering their time, has been an extremely difficult task over the last five years. We are proposing to reduce the number of positions, and in return, we have streamlined the responsibilities within each office to support this action, so that no one is inundated with so much demand on their personal schedule. Our vice president, Paul Drummond, is pulling together a committee to amend the bylaws, and we will be presenting that to the floor in the next newsletter. As per our bylaws, this needs to be sent to our membership for two months to review. If you have any input at all, you are more than welcome to email us your thoughts, and by all means if you have interest to serve in one of the positions, they all remain open. We have operated with the same board for several years now, but I do feel confident that this change will make things easier. We will go into more detail once the proposals have been finalized, to bring to the floor.

Onto more positive news. We are proud to announce that we will be opening up the application process this month for the scholarships, for those who would like to apply. In the past, we have given scholarships to youth only, but feel that anyone interested in doing something with music lessons should be eligible. We do encourage our youth, and will weigh that into consideration when it goes to a private committee to decide who will wind up with the scholarship, or who is most needy. Scholarships will be offered more specifically by its own identity. For example, our first scholarship that will be given away will be a three month program called, 'The Kristin Scott Benson Banjo Scholarship'. We are so excited that she has a greed to help NFBA. Lessons will be done by Skype, and possibly in person, when she is in our area. Her credentials should attract some interest. Please be watching for qualifications, and the application process, which will be posted on our website and mailed through email to our membership. All applications will be done online, and if you have trouble with it, we will be here to help you. You will have to be a member to do it, but a membership is free, so if you know anyone that you think would love to take part in this, please have them visit our website and join immediately. You never know. Our next scholarship awarded will be 'The Kenny Smith Guitar Scholarship'. Again, another great award winning artist with a list a mile long of credentials.

Last on my list this month to share with you, is that we have gone through our membership database, cleaning it up, and we are maintaining around 300 members, but it is growing pretty fast since we have made it free. We are finally moving the needle and reaching people, and providing resources for them. This is what our mission is based on, and it is a pleasure being a bluegrass go to source for you all. We are going to start scheduling events again. We will approach this very cautiously, but feel it's time to start looking at having live events again for our membership. We do also want to thank the bands who participated in the EXPO electronically. That helped keep things rolling. We are looking at doing a membership drive, and tying it in with a fun event up in Georgia in the month of March at the Stagger Lee Music Park. I have visited the facility, and I am quite impressed with what they have done up there. They have clearly put their heart and soul into it, and have been a strong rock for NFBA through this tough time. They have done so much for our organization over the past years and are offering their park for us to do this event in. It will be held the weekend of another popular event that happens in the area, to draw tourism in to see what wonderful things we are doing here. The event is called 'Peaches to Beaches'. There are thousands of people that attend this event annually, up and down Highway 341. Plans are underway now, and details will follow soon, but please save the dates March 11 through the 12th 2022. We have an excellent opportunity to get in front of the general public with this one, endgame, new membership and educate people on bluegrass music. I'm very excited about it, and again more details will roll out soon.

Thank you all so much, again, for your continued support ,and especially those who have donated to help us keep going. You mean the world to us, and because of you, we can continue to preserve this art form and offer these wonderful programs. Anyone that would like to make a donation, can do so on our website and know that it will be put to good use. Take care, stay healthy and be safe through the holidays, and in case I don't see you in person, have the best holiday season ever.
Thanks again for your continued support and confidence in NFBA.
Ernie Evans
---